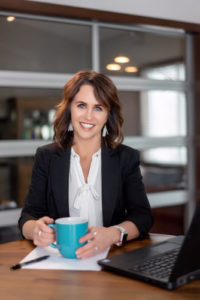 Kelly Kelly
Reverse Mortgage Planner
Dave Kelly Team
401 E 8th St Suite 203A
Sioux Falls, S.D. 57103
605.376.3482 Direct
605.988.8831 Fax
NMLS#1242327
As the only full-time Reverse Mortgage Planner in South Dakota, my passion and mission is to educate and inform people 62+ about the Home Equity Conversion Mortgage (HECM). My very first reverse mortgage was for a 101 and 102 year old affluent couple who had outlived their money.
I have been married to my husband Dave for 28 years and we have three grown daughters. I know firsthand that family and the legacy we want to leave with them and in their hearts is at the core of decisions we make. My husband and I plan to get a reverse mortgage when we are 62.
In addition to raising our three daughters, my background with small businesses, marketing, advertising, real estate and television all came back to everyone has a story and a vision for their life and how they want to live it. I am truly blessed, honored and humbled to be a Reverse Mortgage Planner and see firsthand lives changed, legacy's planned and retirement enjoyed!
In my free time, I love spending time with our family exploring the outdoors, new cities, and watching home videos. Volunteering at Meals on Wheels is a continual blessing in my life and we are always looking for help! I am looking forward to my time serving as a Board member with Workers on Wheels through Active Generations. Emily's Hope is another organization that I am involved with to raise awareness,
support and provide hope for people struggling with addictions. In January of 2021, I received my Certified Senior Advisor designation. NAIFA (National Association of Insurance and Financial Advisors) is an organization I am proud to be a member of as I have a passion to continually be learning to better serve my clients.
Faith, Family and Fairway inspire me to be a continual learner in this ever changing world so I can better serve others. The Golden Rule of treating others as you would want to be treated and an attitude of gratitude are my daily mantras.
Testimonials
"If you are 62 or older you need to take the time to learn about the type of Reverse Mortgage that Kelly Kelly at Fairway Mortgage offers. She took the time to meet with us, listen to us, and help us save more money for our retirement living. We used the Reverse Purchase Program and we were able to buy a house at half price with NO mortgage payments required. Now we have extra money to enjoy our retirement years! Kelly Kelly made the process easy and fun!"
– Jerry K.
"When I first heard of 'Reverse Mortgage' I didn't pay too much attention to it; I didn't see how I would need this, nor did I understand really what it was. After research what I found was I could use the equity in my house and pay off my mortgage. Therefore I use my current mortgage payment for whatever I wanted. I still need to pay my property taxes and homeowners insurance. I remain the owner of my house. I have the freedom to stay in my 'forever' home as long as I want. The process of accomplishing this freedom was supported by Kelly from Fairway Mortgage. She handled every detail and made sure I understood every aspect of the transaction. This is a financial and emotional freedom I never knew existed. I hope all of you who read this can experience the release of stress and worry that a Reverse Mortgage can offer."
– Linda D.
"I recently worked with Kelly Kelly to obtain a reverse mortgage. Actually the word 'work' is incorrect. It was no work at all. Kelly was extremely helpful from the first visit through the entire process. Initially she explained the entire program in layman's language. Being somewhat hesitant at first I felt very comfortable after our first visit. During the process she was always on top of things and actually we got all the paper done, long before I could close. Whenever I had a question, she was prompt in returning my call and answering my question. My entire experience was awesome and I am extremely happy I did it. I would highly recommend Kelly to anyone. As I am a realtor, I intend to refer Kelly to any client I think might benefit from a reverse."
– LaVerta C.