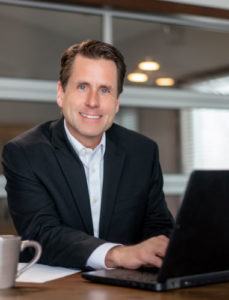 Dave Kelly
Branch Manager –
Certified Mortgage Planner
401 E 8th St Suite 203
Sioux Falls, S.D. 57103
605.334.0484 Cell
605.988.8831 Fax
NMLS#509205
As the only Certified Mortgage Planner in the state of South Dakota and over 20 years of experience in real estate and mortgage lending, my mission in life is to help you make good decisions when it comes to mortgage planning. I want to take the time to get to know you and understand your financial goals in life. Many mortgage lenders talk about how "a mortgage is your biggest financial decision you will ever make". What can easily be missed is the other financial plans that can be affected by the mortgage decision you make.
I have been married to my wife Kelly, for 27 years and we have three daughters, Meg, Madeline and Mollie. I know how hard it can be to maintain a household and buy or build a house. Due to that fact, I have office hours after 5:00 on Tuesday and Thursday nights and am also available Saturday mornings to meet with you to discuss your mortgage plans.
As a branch manager for Fairway Independent Mortgage Corporation, we are able to work directly with Fannie Mae, Freddie Mac and Ginnie Mae which allows us to service our loans. In addition, we offer you a large network of investors. What this means is to our clients is that they get competitive pricing and a service level that is unrivaled.