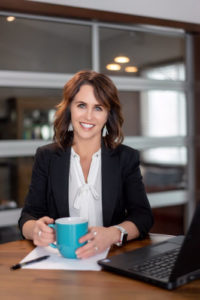 Kelly Kelly
Reverse Mortgage Planner
Dave Kelly Team
2101 W. 41st Street Suite 10
Sioux Falls, SD 57105
605.376.3482 Direct
605.988.8831 Fax
NMLS#1242327
I began calling Sioux Falls home in 1981 when my family moved here from Cincinnati, Ohio. Many miles from the hustle and bustle of Cincinnati, I found Sioux Falls to be a great community to grow up in and raise a family. The small town feel is always welcoming and in balance with the many great events and activities Sioux Falls has to offer. I have been married to Dave for 27 years and we are blessed with three daughters, Meg, Madeline and Mollie.My background has primarily been in sales, marketing, advertising and real estate. Owning a home has been and still is the American Dream! I am honored to help you find the right mortgage for your home, your future and your family! At Fairway Independent Mortgage we realize it is your story and everyone's story is unique!
My passion is people and learning their stories! As a Reverse Mortgage Planner, I am blessed to meet with people 62 and older and hear about their past life adventures as well as their future dreams and goals. The Home Equity Conversion Mortgage is a product I firmly believe in to enhance and add value to retirement in this country! The New Reverse Mortgage is a game changer! Enjoy and enhance your retirement and leave the legacy you dreamed of.
Testimonials
"If you are 62 or older you need to take the time to learn about the type of Reverse Mortgage that Kelly Kelly at Fairway Mortgage offers. She took the time to meet with us, listen to us, and help us save more money for our retirement living. We used the Reverse Purchase Program and we were able to buy a house at half price with NO mortgage payments required. Now we have extra money to enjoy our retirement years! Kelly Kelly made the process easy and fun!"
– Jerry K.
"When I first heard of 'Reverse Mortgage' I didn't pay too much attention to it; I didn't see how I would need this, nor did I understand really what it was. After research what I found was I could use the equity in my house and pay off my mortgage. Therefore I use my current mortgage payment for whatever I wanted. I still need to pay my property taxes and homeowners insurance. I remain the owner of my house. I have the freedom to stay in my 'forever' home as long as I want. The process of accomplishing this freedom was supported by Kelly from Fairway Mortgage. She handled every detail and made sure I understood every aspect of the transaction. This is a financial and emotional freedom I never knew existed. I hope all of you who read this can experience the release of stress and worry that a Reverse Mortgage can offer."
– Linda D.
"I recently worked with Kelly Kelly to obtain a reverse mortgage. Actually the word 'work' is incorrect. It was no work at all. Kelly was extremely helpful from the first visit through the entire process. Initially she explained the entire program in layman's language. Being somewhat hesitant at first I felt very comfortable after our first visit. During the process she was always on top of things and actually we got all the paper done, long before I could close. Whenever I had a question, she was prompt in returning my call and answering my question. My entire experience was awesome and I am extremely happy I did it. I would highly recommend Kelly to anyone. As I am a realtor, I intend to refer Kelly to any client I think might benefit from a reverse."
– LaVerta C.